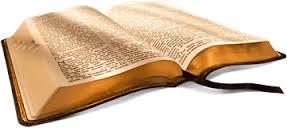 Seeking Wisdom? Scripture Study Starts September 20th
 For More information on each event Scroll Down
Select the plus button (small circle) at the end of each gray box below to learn more!
Adoration Information
The Benedictine Sisters of Sacred Heart Monastery invite you
to join us for Eucharistic Adoration in Bishop Marty Memorial Chapel.
The first hour of Adoration will include reading and reflecting on Eucharistic Scriptures
and the second hour will focus on Scriptures about "the call."
It is a way for us (and all join us) to pray for vocations – especially to the consecrated life.
We will be continuing this Eucharistic Adoration the FIRST Sunday of every month from 1:30–2:30 PM. *Or otherwise noted
Fall Scripture Study
Begin September 20th, 2017 | Registration Deadline September 8th.
Fall Scripture Study Details
Fall Scripture Series
The Benedictine Peace Center is hosting two Scripture Studies, using the Little Rock Scripture Study created by the Catholic Diocese in Arkansas.  The First Letter of Paul to the Corinthians, facilitated by Sr. Doris, meets Wednesday mornings at 10:00-11:45.  Women of the Old Testament, facilitated by Sr. Mary Jo Polak, meets 7:00-8:30 on Wednesday evenings. Both groups begin Sept. 20 and go for 9 weeks.  Registration deadline is September 8 to allow time to order materials.  For information, go to http://yanktonbenedictines.org/center/ and then click on the Scripture Study page, or call 605-668-6292.
Discernment Retreat
September 22-24th, 2017
Discernment Retreat
Discernment Retreat
September 22-24th, 2017
Sister Clarice Korger, Vocation Director
So we may journey with you
PHONE — 605-668-6092
Address —1005 W. 8th St. Yankton, SD 57078
For more details visit our vocation events page of the website.
SHM Volunteer Program | Join us in ministry!
Come and explore our incredible setting as a Resident Volunteer!
Learn More
Vocations — Join us!
Find out what it takes to be ONE HEART in loving Jesus, your Sisters, and the world.
Learn More