Vocations - Benedictine Sisters
Come and See
Let us be your guides to open the doors on your monastic journey. We invite you to knock here to learn about becoming a member of Sacred Heart Monastery.  
Vocation Directors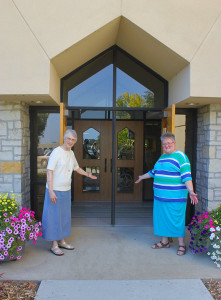 Sisters Phyllis Hunhoff and Clarice Korger welcome you to Sacred Heart Monastery.
Benedictine Buzz
Video Series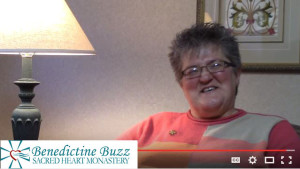 Click here for Benedictine Buzz Videos!
Reflection from Postulant
Sue Albert
Watch a You-Tube video with Postulant Sue Alberts and Communications Director Raelynn Coldwell discussing a few vocation focused questions. These questions include: When did you first think you had a vocation to the religious life? More…