Awareness of God: At Prayer, At Work, at All Times
Awareness of God as Benedictine women of Yankton, South Dakota
Seeking God in our prayer together and savoring the word of Scripture;
Listening for the Divine voice in the stillness of our own hearts;
Regarding the ordinary with reverence: our work and prayer, people, places, material things, and events.
Rural Origin
We are rural in origin and are, therefore, close to the soil and to prairie culture. Throughout our history, our community has known the extremes of Dakota weather, along with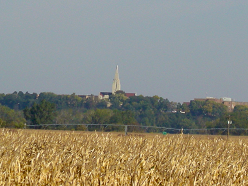 drought, blizzards and tornadoes. We have also enjoyed the changing seasons, the Dakota sunsets, the song of the meadowlark, and the wide expanse of blue sky and green fields. Always we seek to be aware of God's presence.*
Rural Environment
As with the pioneer prairie women, the rural environment has generated a spirit of hope, the capacity for adventure and risk, courage in hardship, simplicity of life, respect for manual work, and acceptance of responsibilities in areas not ordinarily considered open to women.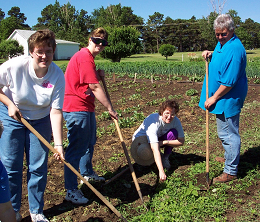 As part of our rural roots, we value natural beauty and its counter part, "the work of our hands." In all ways we seek to be aware of God's presence.*
Read more how we take care of the earth with this environmental ethics article.
"We, who live the monastic life as Yankton Benedictine women, commit ourselves to uphold the sacredness of creation. Yankton Benedictines use what we have for the transformation of culture because creation is the Lord's and we are its keepers. We hold all things in trust."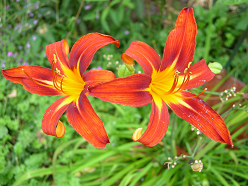 "Seek God in everyone and everything, every day of your life." **
*from our community documents, Listen II and our Stewardship statement.
**TEXT: Based on the Rule of Saint Benedict.
Vocations — Join us!
Find out what it takes to be ONE HEART in loving Jesus, your Sisters, and the world.