Meet S. Carol Jean Van Den Hemel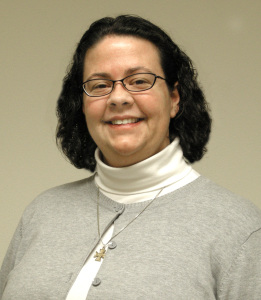 I always knew I wanted a large family. Growing up in small-town South Dakota, we lived nearby many of Mom and Dad's family. With two younger sisters, there were only five of us in my immediate family; however, the lines in my extended family blurred and second and third cousins were as loved as the first. Family was a constant connection from multigenerational reunions to long stays with aunts and uncles. I wanted to continue that connection and thought that marrying another who loved and desired family was the only way to seek it.
Mom and Dad brought our Catholic faith into everyday family life. As a part of our lived faith, they also encouraged us to take part in retreats and youth gatherings. Many of the retreats invited sisters, priests, and married folk to share their faith stories; and I listened to the wives hoping to hear my story in theirs. However, it was Sister Marietta's words that struck home. As vocation director, she shared the story of our community and spoke of her Benedictine family, a Benedictine family of sisters from all throughout the country seeking God through community.
There was no one inspiration as I discerned, but God's constant presence was guiding me to our Benedictine life. All throughout college, I continued to wonder and pray about where God could be calling me. I went to Mount Marty College, sponsored by our sisters, my freshman year, then moved to the northern corner to state college when it all began to feel a bit too much like home. Family was still a focus as I worked toward my English education major; I joined the Newman Center and took on a theater minor. Each of these groups offered an extended family of support as I worked my way through college.   A few of the men who were my friends through these family groups became boyfriends; they were good men and happy times, but there was always a 'what-if'. What if there could be so much more? What if seeking God in community could bring even more joy? What if making Christ my center could bring a fullness of prayer and ministry?   What if that could be family for me?
Sister Lorraine became my spiritual director to help me discern as things became more serious. She was firm, fun, and a friend on my journey, and she helped me take the leap of faith and join the community. The last leap she guided me through was my own uncertainty about 'forever'. She directed me to give God a year, the postulancy, and pray for God's wisdom and guidance in seeking out those 'what-ifs' that only He could answer. She continued to be my prayerful support throughout that first year and the novitiate that followed. Eventually, that one year became my perpetual profession within our Benedictine family in August, 2003.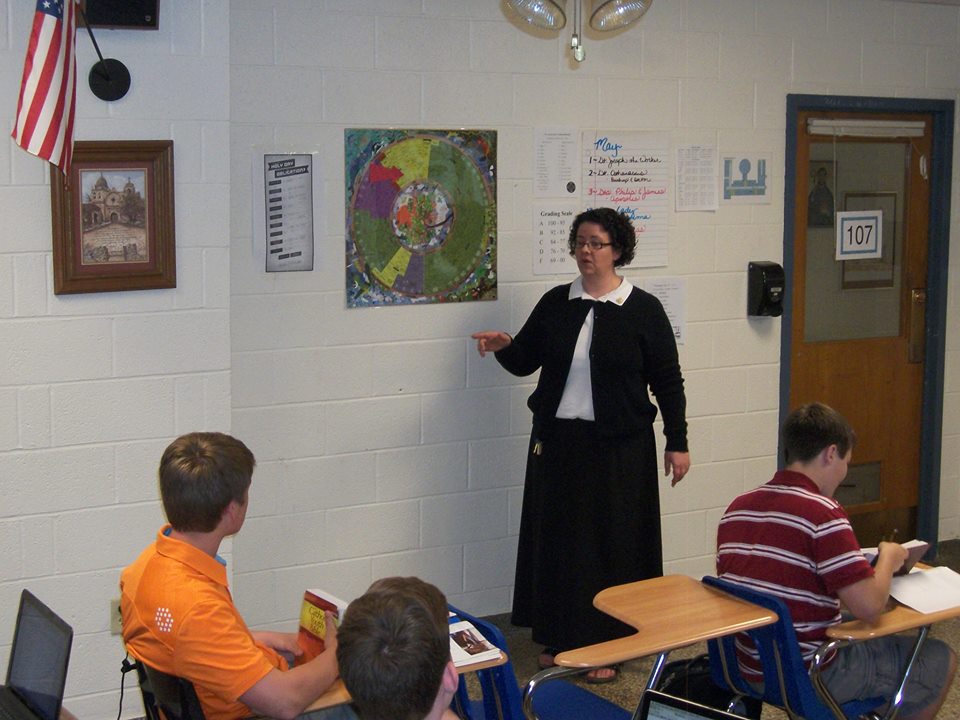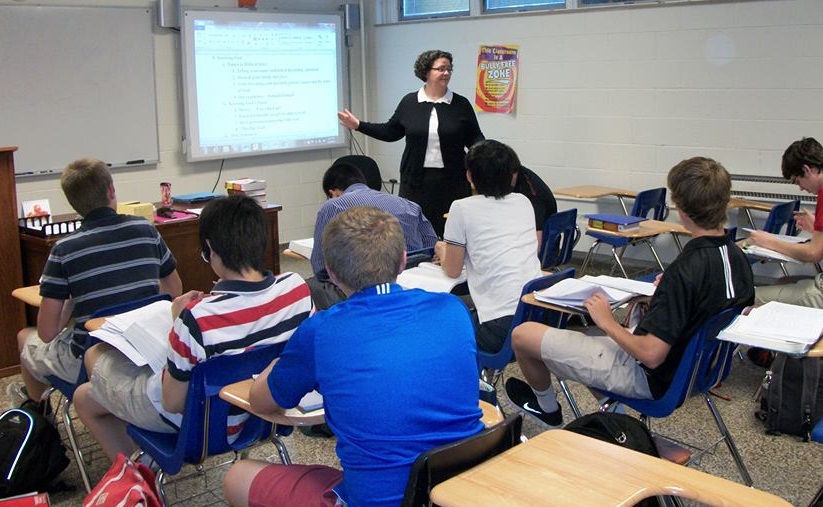 Vocations — Join us!
Find out what it takes to be ONE HEART in loving Jesus, your Sisters, and the world.