Greetings,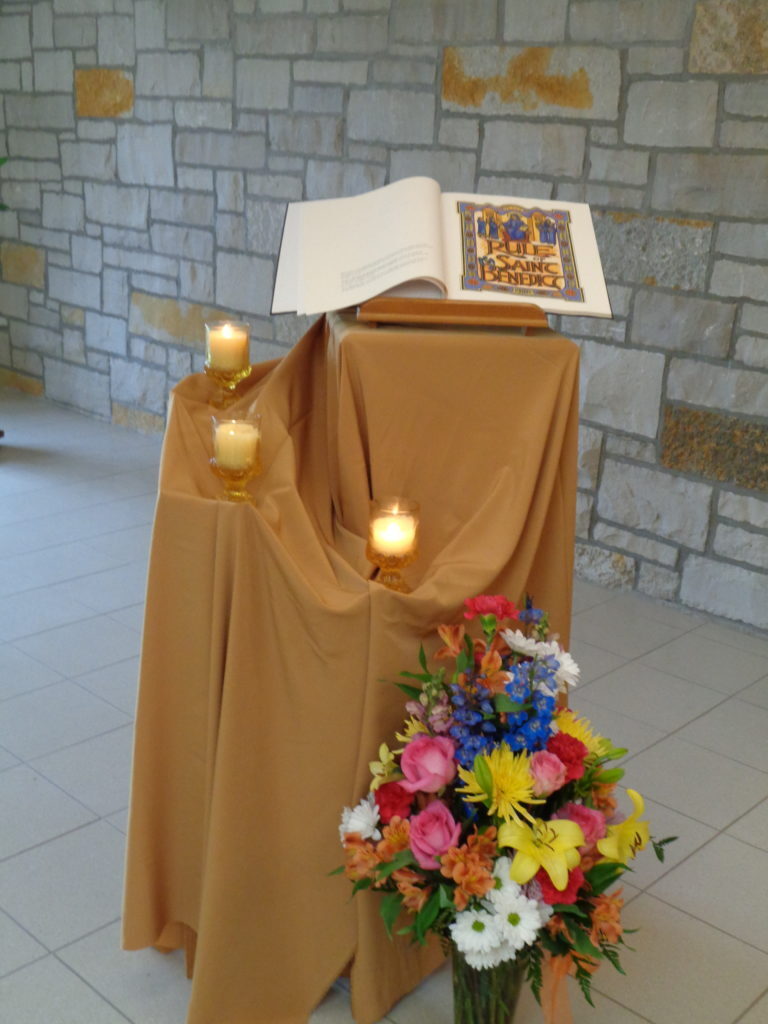 Each day of Catholic Sisters Week, we will be sharing the stories of our Jubiliarian Sisters, celebrating a significant anniversary in religious life of 25 and 50 YEARS of service to Christ, Church, and Community…
Join us in praying for Catholic Sisters and Nuns who continue to seek God's Will and serve God's people throughout our nation.  Pray also for women who continue to discern God's will in their lives.
Sister Mary Kay is a native of St. Paul, NE where she spent most of her growing up years. Her parents are the late Albin and Barbara Panowicz. She is the oldest of four siblings – two married sisters and a brother that died shortly after birth. Sr. Mary Kay became acquainted with the Yankton Benedictines when they came to St. Paul to staff the newly opened Ss. Peter & Paul Catholic School in the fall of 1961. "Catholic school was different as the Sisters were not only our teachers but also took a particular interest in our faith and personal growth as well. Sister Maxine was my 8th grade teacher, and we formed a special bond early on. She was the one who first posed the possibility of a call to religious life to me. S. Maxine's suggestion and seeing how she and the other sisters lived and interacted was attractive and wakened a stirring in my heart. The faith of my parents and the parish community were also significant influences in my call to the Benedictine way of life."
Sister Mary Kay graduated from St. Paul High School in May of 1966 and entered Sacred Heart Monastery that fall. In addition to her formation as a Benedictine, her education included earning a BA degree in Art from Mount Marty College; a Master of Selected Studies in creative writing, media and design from the University of South Dakota and a Doctor of Ministry degree from the Graduate Theological Foundation in Indiana.
Her ministry has included public relations work at Mount Marty College and Sacred Heart Monastery; management of the Monastery Print Shop; free-lance art work for our sponsored healthcare institutions and several parishes; assistance to parish renovation and construction projects as a liturgical consultant; service on a number of healthcare boards and as a System Member for Avera Health; and since 2011 serving the community as the procurator (business manager and treasurer).
A highlight of the past 50 years for Sr. Mary Kay was participating in a 5-week Benedictine renewal program in Rome in 2008 and then spending a week in Switzerland connecting with our community roots at Maria Rickenbach and Marienburg. "At this time of jubilee, I am grateful for all the opportunities that I have been gifted with, and the people both within and outside the community who have touched my life and help me to become the woman God wants me to be. The daily rhythm of prayer and work outlined in the Rule of St. Benedict has become a second heartbeat of my life."
Loving God, by your grace,
Catholic Sisters throughout the world continue to respond to Your Baptismal invitation
to live lives dedicated to prayer and loving service.
Enkindle in their hearts a renewed desire to be zealous servants of the Gospel
and continuing signs of Your presence in our world.
Preserve and strengthen in them the passion and the vision
to welcome and to serve all Your people without hesitation or pause.
As they strive to live the mission of their respective congregations,
empower them to do so with courageous simplicity,
consecrated celibacy, and committed obedience to Your will.
We ask this in union with Jesus the Christ,
who showed these dedicated women the way to living in union with You.  Amen.
~Mary Rose Romeo, SSJ
Blessings to you,
Return to "One Heart and One Soul"