Greetings,
Tonight, we begin our celebration of the Solemnity of the Passing of Saint Benedict.  We gather as community to offer praise in the Liturgy of the Hours for the gift of Benedict's life, to celebrate with festive meals, and to share Benedict's joyful hospitality with those who serve with us at the monastery.   Join the celebration or send us your requests and we shall keep you in prayer as we celebrate our founder's feast!
Monday, July 10th:  First Vespers ~ 5:15 PM
Tuesday, July 11th:  Lauds ~ 8:30 AM
Celebration of the Eucharist ~ following prayer
Vespers ~ 5:15 PM
Saint Gregory the Great recorded the life and passing of this great saint in "Book Two" of his Dialogues.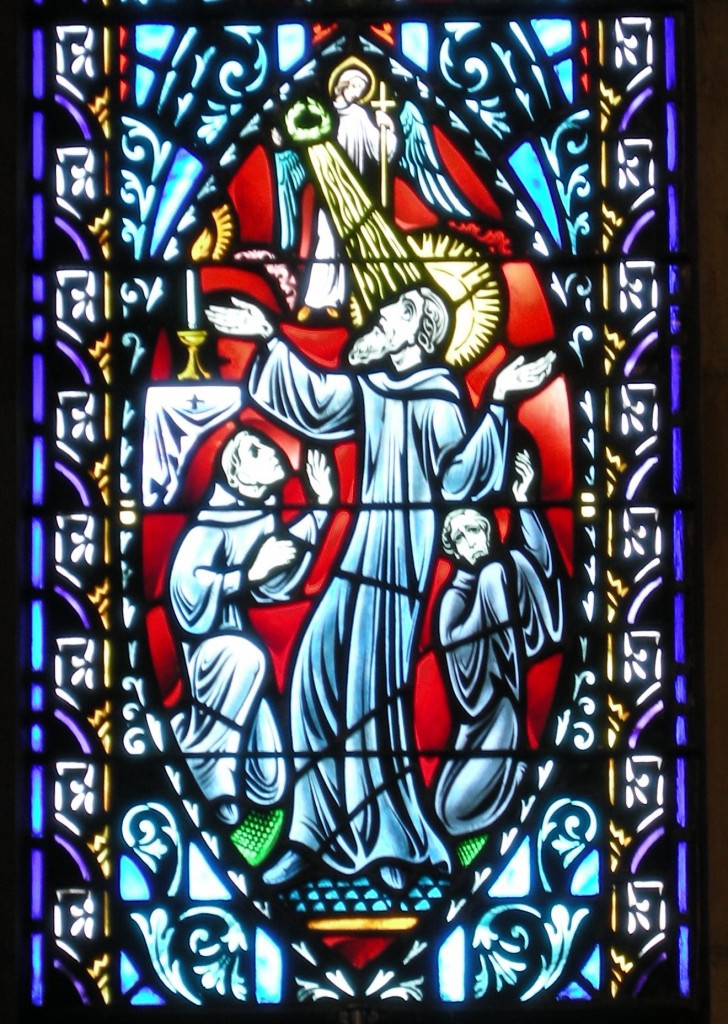 In the year that was to be his last, the man of God foretold the day of his holy death to a number of his disciples. In mentioning it to some who were with him in the monastery, he bound them to strict secrecy. Some others, however, who were stationed elsewhere he only informed of the special sign they would receive at the time of his death.
Six days before he died, he gave orders for his tomb to be opened. Almost immediately he was seized with a violent fever that rapidly wasted his remaining energy. Each day his condition grew worse until finally, on the sixth day, he had his disciples carry him into the chapel where he received the Body and Blood of our Lord to gain strength for his approaching end. Then, supporting his weakend body on the arms of his brethren, he stood with his hands raised to heaven and, as he prayed, breathed his last.
That day two monks, one of them at the monastery, the other some distance away, received the very same revelation.  They both saw a magnificent road covered with rich carpeting and glittering with thousands of lights. From his monastery it stretched eastward in a straight line until it reached up into heaven. And there in the brightness stood a man of majestic appearance, who asked them, "Do you know who passed this way?"
"No," they replied.
"This, he told them, is the road taken by blessed Benedict, the Lord's beloved, when he went to heaven."
Thus, while the brethren who were with Benedict witnessed his death, those who were absent knew about it through the sign he had promised them. His body was laid to rest in the Chapel of St. John the Baptist, which he had built to replace the altar of Apollo (chapter 37).
Blessings to you,