Reflections During the COVID 19 Crisis
We offer you these reflections during the COVID 19 pandemic, hoping that it will unite us in faith and hope and strengthen our love for all God's people.  The staff of the Benedictine Peace Center will add reflections occasionally to this page through the duration of the COVID 19 pandemic.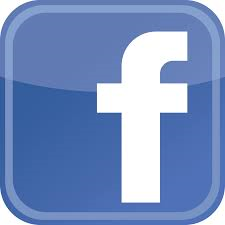 For inspirational quotes, videos and visuals, visit our Facebook page,  Peace Center: Benedictine Spirituality & Retreats.

If you would like to be added to our email list and receive these occasional reflections and notices from us, please contact us via e-mail at benedictinepeacectr@yanktonbenedictines.org, call (605) 668-6292,
or use the contact form on this page: www.yanktonbenedictines.org/center/.
At the still point of the turning world. . .  T. S. Eliot

Have mercy on me, God, have mercy
for in you my soul has taken refuge.
In the shadow of your wings I take refuge
till the storms of destruction pass by.  Ps. 57:1
Lord, you are my still point
in this churning, surging world.
You are my calm,
the peaceful center of the swirling storm.
You are the strong, sheltering wings
shielding me from the destructive storm.
Gracious God,
gather us together in your protecting love.
Shelter us from the raging turmoil.
Calm our fears in your stillness.
Encourage us with your faithful care.
Empower us as you send us forth
to join the flow of life once more.
Through us bathe the world with your peace.
 Penny Bingham, OSB, July 10, 2020
Reasons to Hope

Blessed be the LORD, marvelously he showed to me
his mercy in a fortified city.
Though I had said in my alarm,
"I am cut off from your eyes."
Yet you heard my voice, my cry for mercy,
when I pleaded with you for help.
Love the LORD, all you who are faithful to him.
The LORD protects the loyal,
but repays the arrogant in full.
Be strong and take heart,
all who hope in the LORD.
Psalm 31:22-25
Hope is the thing with feathers that perches in the soul –
and sings the tunes without the words – and never stops at all.
Emily Dickinson
Just as despair can come to one only from other human beings, hope, too,
can be given to one only by other human beings.
Elie Wiesel
Always be ready to give an explanation to anyone who asks you
for a reason for your hope, but do it with gentleness and reverence,
keeping your conscience clear . . .
1 Peter 3:15-16
S. Mary Jo Polak OSB
Click on the + icons below to toggle open these earlier reflections. 
The Faithfulness of the Cottonwood, by S. Penny Bingham, OSB


Winter's sleeping barren branches
stretch across the May-blue sky.
Slowly, traces of green tatting appear amid the brown.
Each day more spring-green lace emerges,
uniting the once-bare branches
into a dancing chorus of new life.
With its fresh, rustling leaves
the cottonwood sings in praise
of resurrection hope
and God's faithful love.  
Be strong and take heart, all who hope in the LORD.  Ps. 31:25
S. Penny Bingham OSB 
Energizing Quotes & Invitation, by S. Jeanne Ranek, OSB
Energizing Quotes & Invitation, by S. Jeanne Ranek, OSB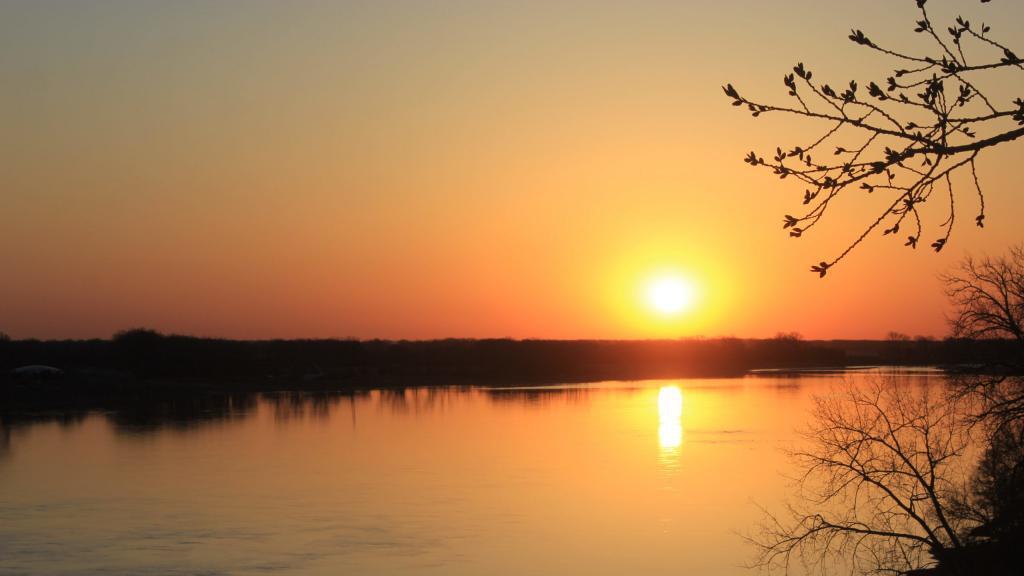 There will be something, anguish or elation,
that is peculiar to this day alone.  I rise from
sleep and say: Hail to the morning! Come
down to me, my beautiful unknown.
Jessica Powers
 "It may be that when we no longer know which way to go we have come to our real journey. The mind that is not baffled is not employed. The impeded stream is the one that sings."
Wendell Berry, Collected Poems
 "We must be willing to get rid of the life we've planned, so as to have the life that is waiting for us."
Joseph Campbell  
S. Jeanne Ranek OSB
Sabbath Wondering, by S. Penny Bingham OSB
"…during the seventh year the land shall have a complete rest, a sabbath for the Lord…The fiftieth year you shall make sacred by proclaiming liberty in the land for all its inhabitants.  It shall be a jubilee for you, when every one of you shall return to his own property…"   Lv 25: 4, 10
I walk our grounds these days of social distancing,
   aware of the decreased whirring of traffic nearby,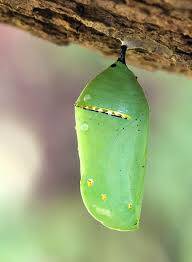 missing the energy of students on campus.
Our monastery home
   feels more like a cloistered community these days,
   without the presence of guests and those who join us for prayer.
I wonder…
Could this time of sheltering-in-place
    become for us a time of sabbath, of jubilee, of release?
Perhaps it calls us to live more essentially –
    –foregoing our regular schedule of work and study,
         to create and learn differently;
    –offering up the many casual interactions,
         to savor fewer, more meaningful conversations;
   –observing times of quiet reflection,
         praying for the desperate needs of our world;
   –sharing from our pantry with neighbors in need
         and receiving the kindness of others;
   –letting go of petty quarrels and hurts,
         amid this global experience of threatened health and life;
   –extending an open heart of forgiveness,
         aware of our need of the same;
   –giving our Mother Earth a sabbath rest,
        as we ease pollution and lighten our carbon footprint;
   –expressing gratitude for the courage and compassion of so many,
        while ever thankful for God's loving presence among us.
An Easter Reflection, by S. Doris Oberembt OSB
Mary Magdalene sat at the tomb of Jesus filled with deep sorrow, loss and even impending despair,  but she refused to let go of hope, if she could just see him once more!
Where have they laid him?
Spend some time being present with the image.  As you reflect on the image:
What feelings surface for you?
When have you known such grief and sorrow in your life?
What "angels" brought you hope?
How have you too experienced new life from that experience?
A Prayer for our Journey, by S. Mary Jo Polak OSB
Creator God,
you are always calling us into more abundant life,
during our earthly pilgrimage,
and finally into the fullness of joy in your presence
Although we don't understand your ways,
we trust that in your loving kindness, you can draw good out of evil.
You will teach us how to be more loving, compassionate, and trusting
as we walk our own way of the cross, in whatever form it befalls us.
When circumstances challenge and disorient us,
remind us that You alone are our the goal of our journey,
the true north of our spiritual compass.
Give us courage and strength for our life journey;
may we walk forward in faith knowing that you are walking with us.
Help us treat our companions on the journey with compassion;
help us to forgive those who have caused us suffering.
Remembering the example of heroes of past crises
and those who are giving themselves for others today,
we ask for the prayerful help of all the Saints
and our family saints who have walked this way before us.
We pray all these things in the name of Jesus, our Lord and Savior.
Amen.
God is With Us, by S. Penny Bingham OSB
These are new, challenging days for all of us as our global community is threatened by the coronavirus.  We each face disruption of our normal ways of being with others and of our routine of work, family life, and worship.  In varying degrees we may be feeling isolated, lonely, fearful, despairing.  In this chaotic, bewildering time echoes a word, the Word — Emmanuel.  God is with us.  (Isa 7:14, Mt. 1:23)
Emmanuel:  God is with us.  This Word offers us reassurance that, yes, our Creator God knows what we are experiencing – and lives it with us.  God is among us, caring for our needs through others' kindness.  God is with us in our loneliness and isolation, as a concerned family member connects by phone or e-mail.  God is among us, caring for those who are ill through the exhausted hands of nurses, aides, and doctors.  God is with us tending our grief for those who have died through our neighbors and family who comfort us, even from a distance.  God is with us in our efforts to learn at home, as teachers adapt to new ways to engage us.  God is with us in our need, as strangers deliver meals and groceries and prescriptions to our door.   God is among us when we long to gather in prayer and worship with others, as pastors and spiritual guides offer us prayerful support and ways to connect virtually.
Emmanuel:  God is with us.  This Word reassures us, yes.  It also challenges us.  It challenges us to be the channel of God's presence to another person today.  It calls us to be the way that God accompanies our family and neighbors, even if physically separated from them.  It summons us to extend God's loving care by reaching out to someone in need of kindness.  It empowers us to be the visible reminder of God's love and compassion for every person.
Friends, Emmanuel:  God is with us.  So let us be for others.  So let us be with others.
In Communion — We Are One, by S. Jeanne Ranek OSB
Thomas Merton once wrote, "We are one, but we don't know it."   Perhaps the pandemic crisis can serve to heighten our awareness of the profound reality that we are one, the Body of Christ, bonded by our care for all we are suffering, endangered, or frightened today.
We speak of "social distancing."   Might we actually be called to deeper bonding socially and spiritually as we conscientiously practice "physical distancing"?   Our new bishop in the Diocese of Sioux Falls speaks of "spiritual communion."   Friends, it is real.  Let's be mindful of a spiritual communion that cannot be severed by a virus.
Most Christians are unable to worship together, to celebrate Eucharist gathered in churches  The Holy Spirit is not bound by space, and in the Spirit we can know that we are one– one in love and compassion and spiritual communion.
May you and all your loved ones be well and come to a greater awareness of God's undaunted love for us in good times and in times like ours.
We at the Benedictine Peace Center hold all of you in prayer and invite you to join us spiritually in a powerful, prayerful intervention as we bond with all the suffering and all caregivers worldwide today..
Vocations — Join us!
Find out what it takes to be ONE HEART in loving Jesus, your Sisters, and the world.