Reflections During the COVID 19 Crisis
 God is With Us
These are new, challenging days for all of us as our global community is threatened by the coronavirus.  We each face disruption of our normal ways of being with others and of our routine of work, family life, and worship.  In varying degrees we may be feeling isolated, lonely, fearful, despairing.  In this chaotic, bewildering time echoes a word, the Word — Emmanuel.  God is with us.  (Isa 7:14, Mt. 1:23)
Emmanuel:  God is with us.  This Word offers us reassurance that, yes, our Creator God knows what we are experiencing – and lives it with us.  God is among us, caring for our needs through others' kindness.  God is with us in our loneliness and isolation, as a concerned family member connects by phone or e-mail.  God is among us, caring for those who are ill through the exhausted hands of nurses, aides, and doctors.  God is with us tending our grief for those who have died through our neighbors and family who comfort us, even from a distance.  God is with us in our efforts to learn at home, as teachers adapt to new ways to engage us.  God is with us in our need, as strangers deliver meals and groceries and prescriptions to our door.   God is among us when we long to gather in prayer and worship with others, as pastors and spiritual guides offer us prayerful support and ways to connect virtually.
Emmanuel:  God is with us.  This Word reassures us, yes.  It also challenges us.  It challenges us to be the channel of God's presence to another person today.  It calls us to be the way that God accompanies our family and neighbors, even if physically separated from them.  It summons us to extend God's loving care by reaching out to someone in need of kindness.  It empowers us to be the visible reminder of God's love and compassion for every person.
Friends, Emmanuel:  God is with us.  So let us be for others.  So let us be with others.
S. Penny Bingham OSB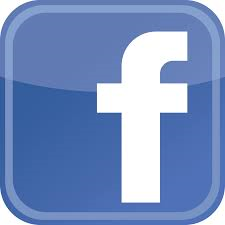 For inspirational quotes, videos and visuals, visit our Facebook page, Peace Center: Benedictine Spirituality & Retreats.  If you would like to be added to our email list and receive these occasional reflections and notices from us, please contact us via e-mail at benedictinepeacectr@yanktonbenedictines.org, call (605) 668-6292, or use the contact form on this page www.yanktonbenedictines.org/center/.
In Communion — We Are One
Thomas Merton once wrote, "We are one, but we don't know it."   Perhaps the pandemic crisis can serve to heighten our awareness of the profound reality that we are one, the Body of Christ, bonded by our care for all we are suffering, endangered, or frightened today.
We speak of "social distancing."   Might we actually be called to deeper bonding socially and spiritually as we conscientiously practice "physical distancing"?   Our new bishop in the Diocese of Sioux Falls speaks of "spiritual communion."   Friends, it is real.  Let's be mindful of a spiritual communion that cannot be severed by a virus.
Most Christians are unable to worship together, to celebrate Eucharist gathered in churches  The Holy Spirit is not bound by space, and in the Spirit we can know that we are one– one in love and compassion and spiritual communion. 
May you and all your loved ones be well and come to a greater awareness of God's undaunted love for us in good times and in times like ours.
We at the Benedictine Peace Center hold all of you in prayer and invite you to join us spiritually in a powerful, prayerful intervention as we bond with all the suffering and all caregivers worldwide today..
S. Jeanne Ranek OSB 
Vocations — Join us!
Find out what it takes to be ONE HEART in loving Jesus, your Sisters, and the world.