Contemplative Mornings at the Benedictine Peace Center
Join in Contemplatives Mornings — Third Saturday of Most Months
9:00 a.m. to Noon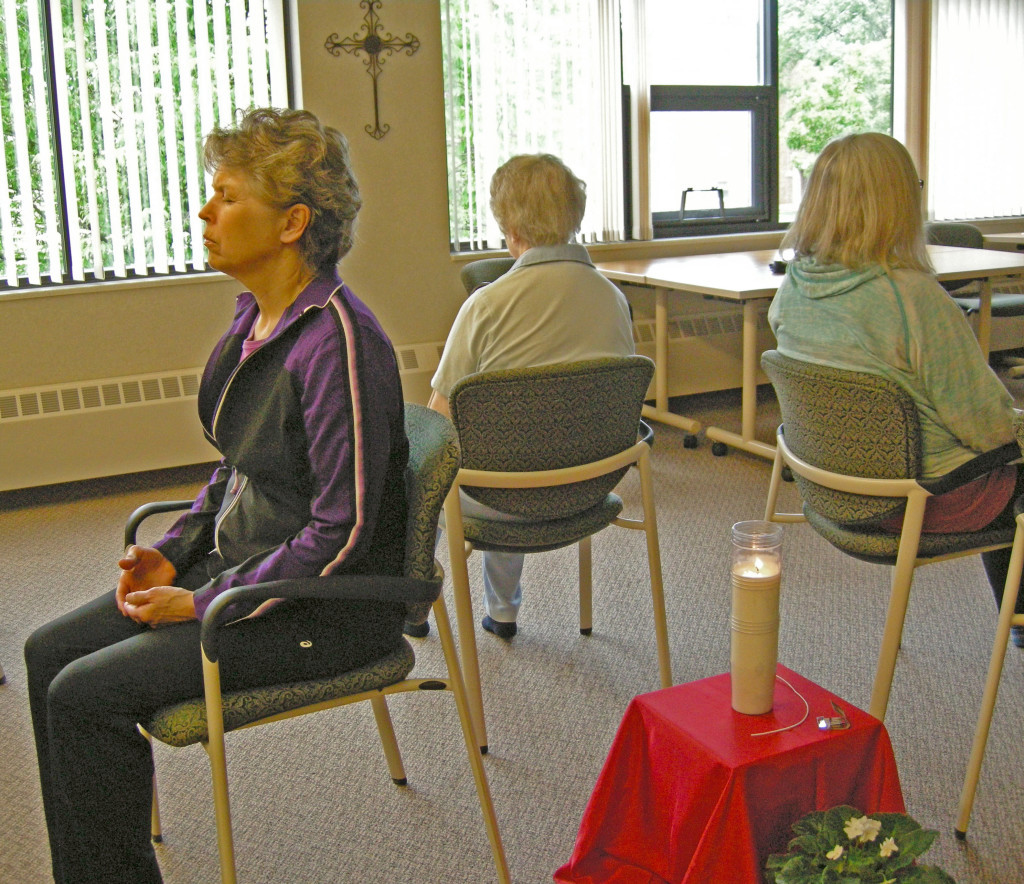 Come to our Contemplative Mornings at the Benedictine Peace Center.  During a Contemplative Morning, participants will experience four sitting periods complemented by a teaching and quiet solitude time.
In Christian contemplative prayer, one lets go of thoughts and images to simply attend to the Divine Presence.
You are welcome to join the monastic community for Morning Prayer at 8:30 a.m. in the Peace Chapel
Click here to read or download a our brochure.
To reserve space or inquire about appropriate offerings, contact us via e-mail at benedictinepeacectr@yanktonbenedictines.org, or call (605) 668-6292.  Please call ahead as our schedule sometimes varies.
Directions to the Benedictine Peace Center at Sacred Heart Monastery.
There will be an Introductory Workshop for Centering Prayer on Saturday, April 18, 2020.  Click for more information.
Vocations — Join us!
Find out what it takes to be ONE HEART in loving Jesus, your Sisters, and the world.