What To Do? Discerning A Vocation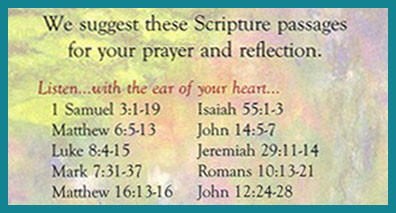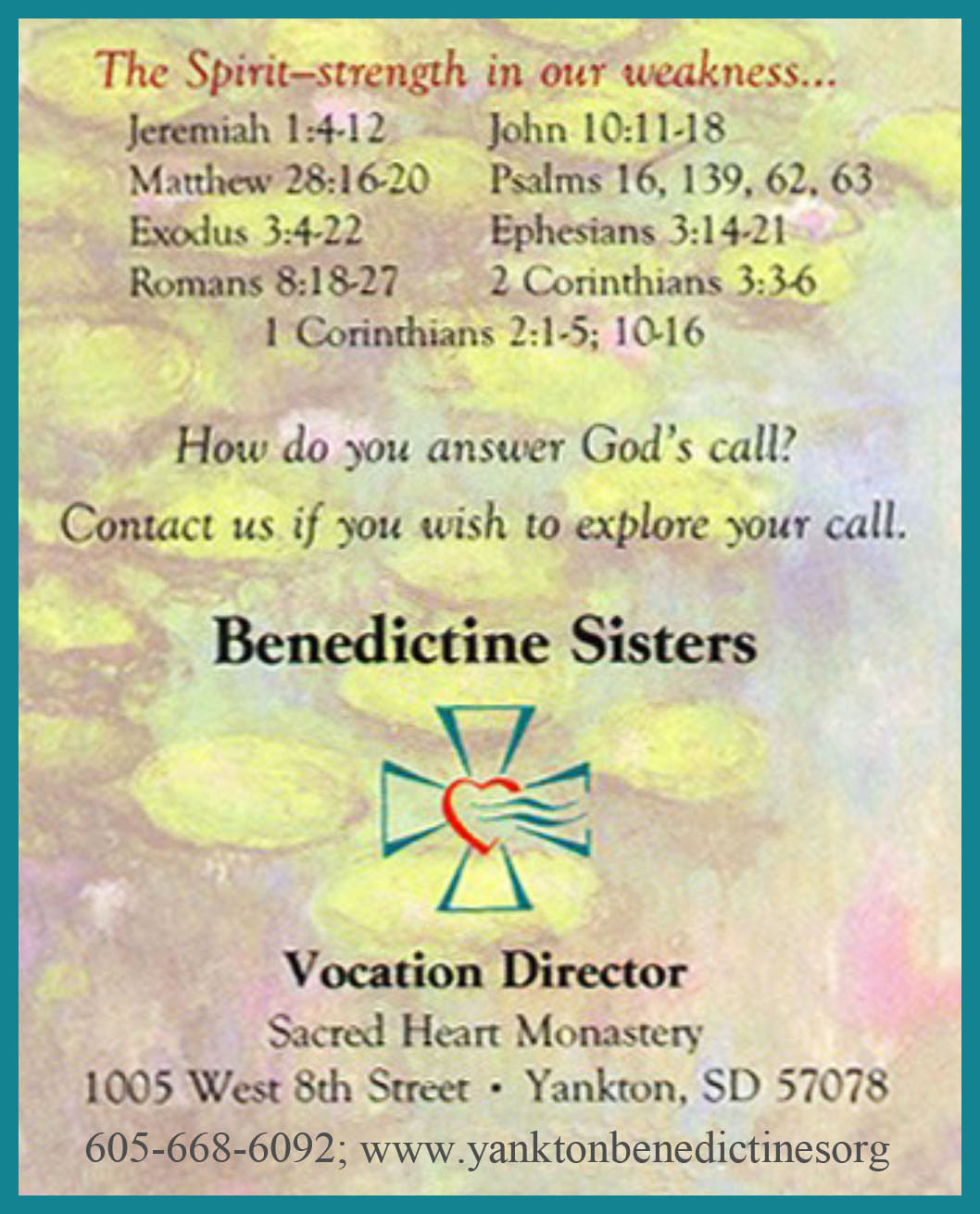 What am I to do? How do I discern what is God's will for me? The process we use in making major decisions in our life is discernment. First take a look at yourself. What are your gifts and talents? The direction for your life is inside of you. What is your heart's desire for your life? God has made the human person to be wonderfully knowledgeable, capable of generosity, and full of potential. And God expects us to use all this in making major decisions in our lives. God has a direction, an energy for our lives, for our happiness. It is inside of us. The answer to "what is God's will?" is a matter of self-knowledge and listening to God speak in the depth of your heart as well as listening to others.
←Here are some Scripture passages to pray as you listen to God:
If you feel called to explore religious life, first discern the form that will take by first reading about different types of religious orders: apostolic, monastic, cloistered. See what touches your heart. Begin communication with the communities, spend time with those that seem to fit with your dreams and hopes and gifts. Visit those that attract you on the internet or in person. Where are you feeling excitement? Where does your spirit feel "at home". Prayer and reflection are central to discovering God's will in your life. Meet with a Spiritual Director or a mentor.
← You might use these Scripture passages as you reflect on God's call:
What way of life would be a path of fulfillment for you? Where will you be happy? Make a difference? Grow in your relationship with God and God's people? If your heart leads you to religious life, spend time meeting the Sisters, praying and playing with the community you feel is a match for your heart's desire. (Contact S. Clarice on Vocation Home to arrange a visit or come for one of our scheduled events.)
←Here are Scripture passages to give you courage and comfort:
How do I know if I'm called? Everyone's call is unique. Listen to more of our Sisters call stories at Meet the Sisters. For more information:
Download "How to do a pro con list"
Download a lovely bookmark,  "God calls," listing the above Scripture references
Vocations — Join us!
Find out what it takes to be ONE HEART in loving Jesus, your Sisters, and the world.