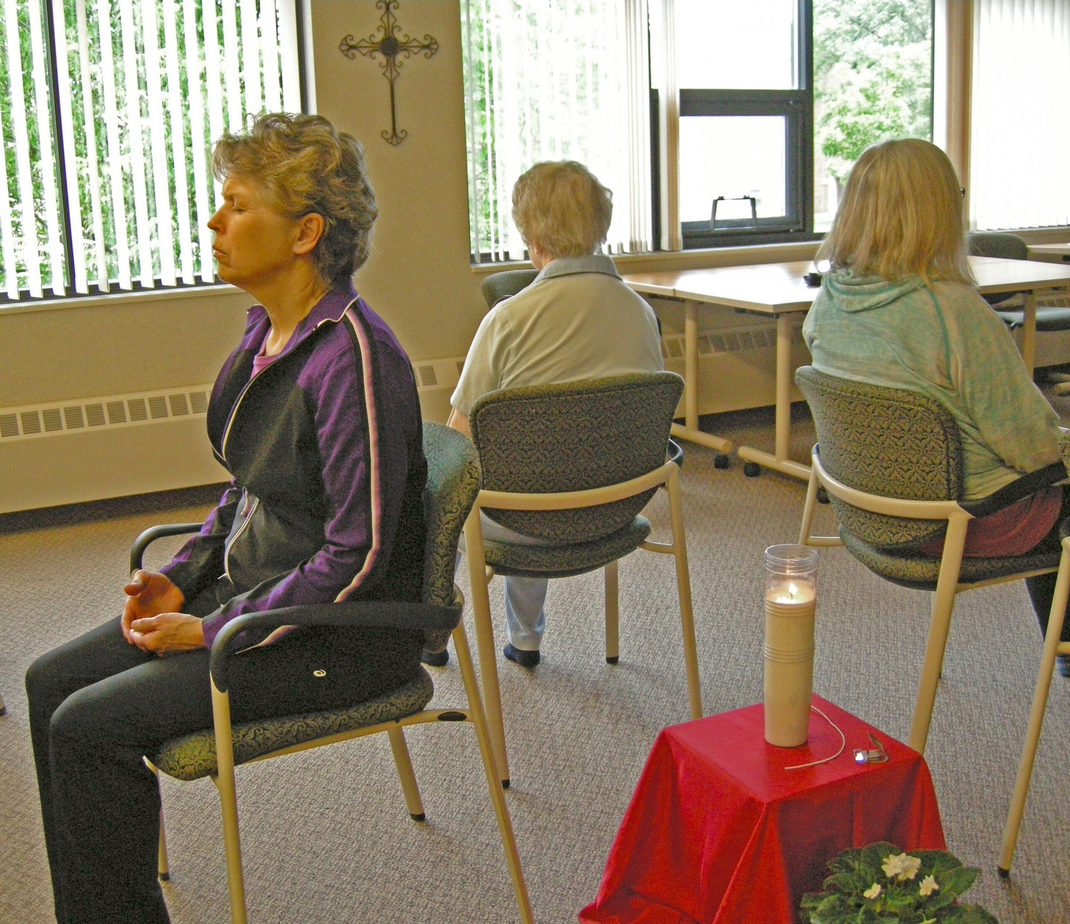 Contemplative Mornings
Many Christians today long for a more intimate relationship with God that is not always experienced through praying primarily with discursive prayer. Centering prayer is a form of prayer that is responding to that desire, that need. In Centering Prayer, we come to God open, receptive, and willing to listen. It gives us a chance to just be present to God's love and to let go of the daily distractions of life.
Centering Prayer sessions are usually held on the third Saturday of most months at Sacred Heart Monastery from 9 – 11:45. This involves four 20-minute sitting sessions, with a break in the middle. This is complemented by a teaching and a time for quiet solitude. Participants are expected to be vaccinated.
For further information or to participate in this spiritual growth program, download our brochure. You may also contact us  605-668-6292 or email Sr. Doris at: doberembt@yanktonbenedictines.org.  Please call ahead as our schedule sometimes varies. We appreciate your offering via PayPal, cash, or check, payable to Benedictine Peace Center, 1005 W. 8th St., Yankton, SD 57078.