Greetings,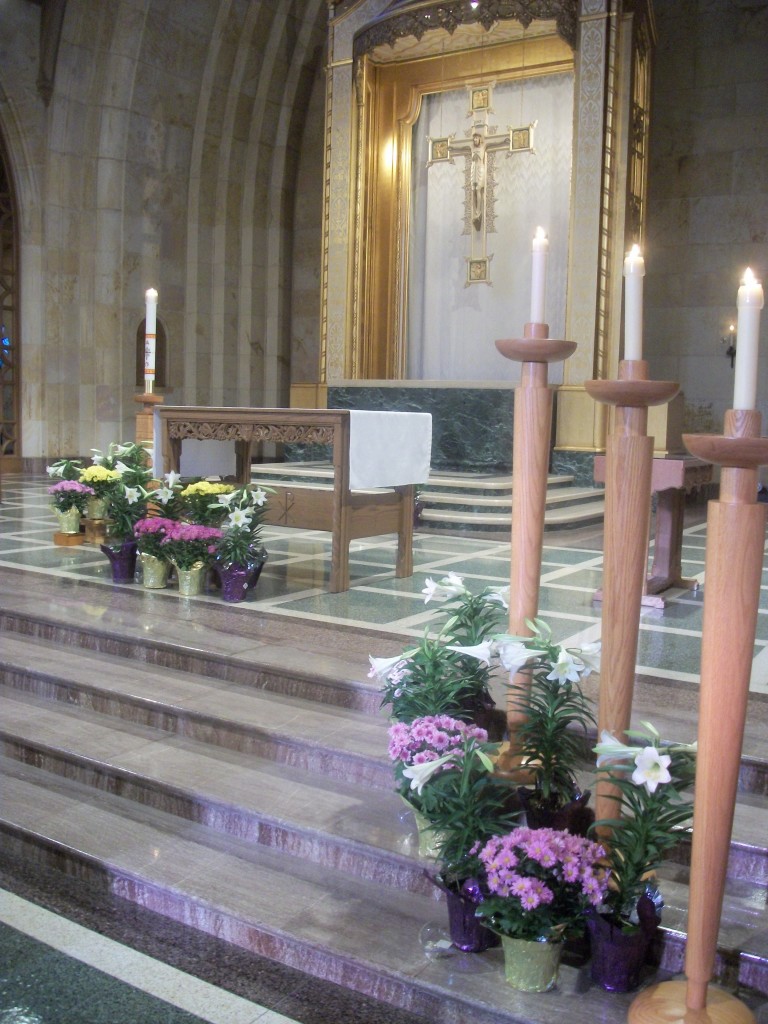 "From holy Easter until Pentecost without interruption
let "Alleluia" be said both in the Psalms and in the responsories…
On every Sunday, however, outside of Lent,
the canticles, the Morning Office, Prime, Terce, Sext and None shall be said with "Alleluia,"…
The responsories are never to be said with "Alleluia"
except from Easter to Pentecost" (Rule of Benedict, chapter 15).
The sisters follow St. Benedict's directive by continuing their joyful alleluias all throughout the Easter Season in the Psalms and responses.  After the Easter Octave, the sisters continue the next 42 days of Easter prayer with bright flowers, joyful music, and Scripture readings that call us to announce the Risen Christ!
How do you keep the praises ringing throughout the Easter Season?
Blessings to you,