Higher Education
Working in higher education enables sisters to impart Benedictine values to the next generation of professionals. S. Kathryn Burt reflects that "One of the greatest gifts of being an educator is observing the growth of another individual towards becoming who God is calling them to be."
Sisters are currently teaching in the education, religious studies, nursing, English, math, music and art departments, and also work as staff members at Mount Marty College, a sponsored ministry of the Yankton Benedictines. S. Lynn Osika is Assistant Librarian, Sister Rose Marie Maly is currently the Director of Camus Ministry at Mount Marty College, and S. Erin Colgan, a lawyer, is the Compliance Officer. Sisters have also worked at other area colleges.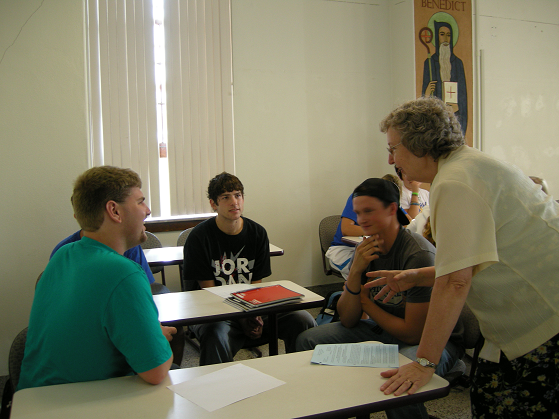 Sister Candyce Chrystal engages students as they formulate their philosophy of teaching.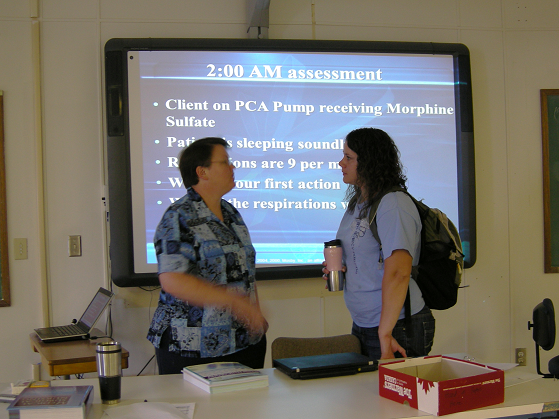 Sister Kathryn Burt meets with a nursing student after class.
Vocations — Join us!
Find out what it takes to be ONE HEART in loving Jesus, your Sisters, and the world.
Learn More