Prayer Is Our #1 Ministry
Our Ministry of Prayer
Prayer is a central element of each sister's ministry as she participates in Liturgy of the Hours, Eucharist, and private prayer. For some Sisters of Sacred Heart Monastery, prayer is their primary ministry. Many of these sisters reside in the St. Joseph Care Center at the monastery and are often referred to as the "Powerhouses of Prayer." Prayer requests, personal intentions community needs, and world needs are all included in the prayer ministry of these sisters as well as in the prayer of the entire community.
Let us know your prayer requests.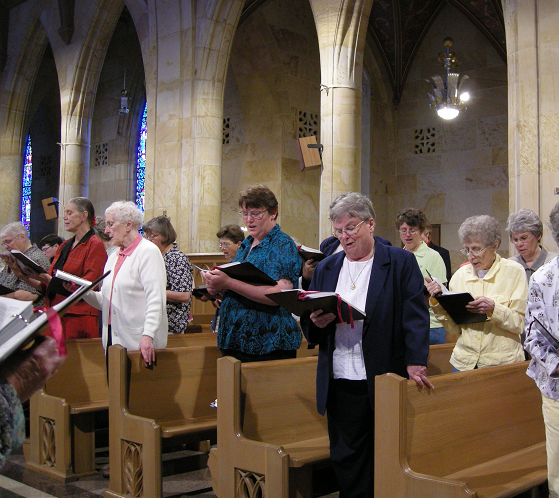 Community at prayer in the Upper Chapel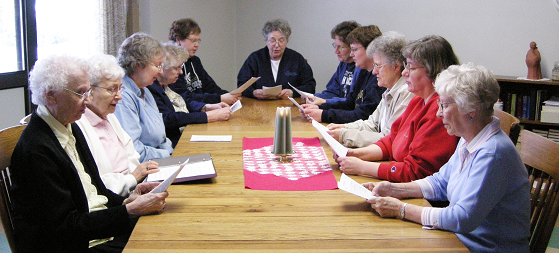 Sisters of Subiaco living group pray noon prayer together.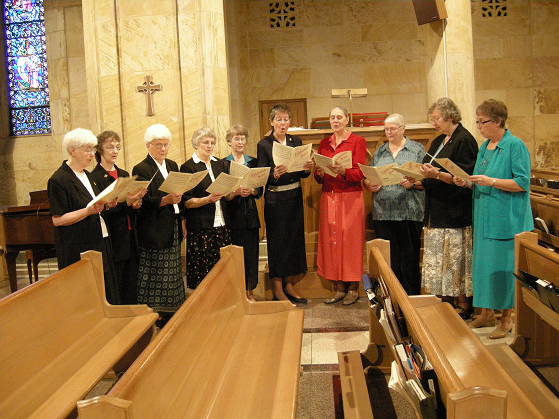 Making liturgical prayer beautiful and meaningful is part of the "Work of God," as these cantors know.
Vocations — Join us!
Find out what it takes to be ONE HEART in loving Jesus, your Sisters, and the world.