Parish Work
As the needs of the Church have changed and roles for women in ministry have expanded, the Sisters of Sacred Heart Monastery have responded to the needs of parishes by serving in a variety of ministries. This ministry includes religious education, adult education, R.C.I.A., parish administration, home visiting, Bible study, and bringing communion to the homebound, to name a few.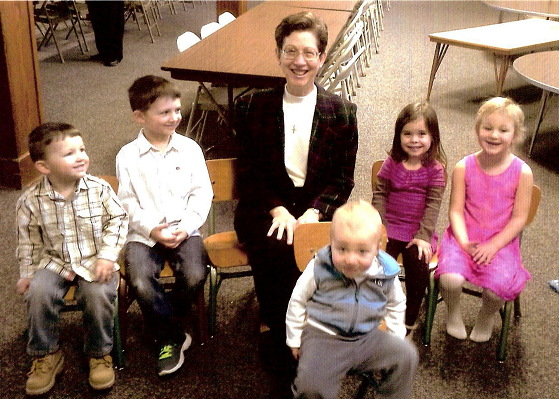 Sr. Jodelle Zimmerman, Pastoral Minister at St. Mary's Parish, Rock Valley, Iowa, leads a Children's Liturgy of the Word.
Vocations — Join us!
Find out what it takes to be ONE HEART in loving Jesus, your Sisters, and the world.