Retreats and Spiritual Direction
Retreats and Spiritual Direction
Loving God and knowing God's love, Sisters share that love in many ways. A special blessing is to be able to speak of that love through retreat ministry, or to witness the faith stories of people in the ministry of spiritual direction. Besides working in the Yankton Benedictine Retreat Ministries of the Peace Center and Praying in Color, Sisters are asked to present retreats at regional parishes, high schools, and campuses. They work in retreat programs such as TEC (Teens Encounter Christ), REC (Resident En-counter Christ, for the incarcerated) and Busy Person's Retreat and also serve as spiritual directors. The Benedictine charism of seeking God is a gift to be shared.
Visit the spiritual direction page for more information and current events and opportunities regarding spiritual direction.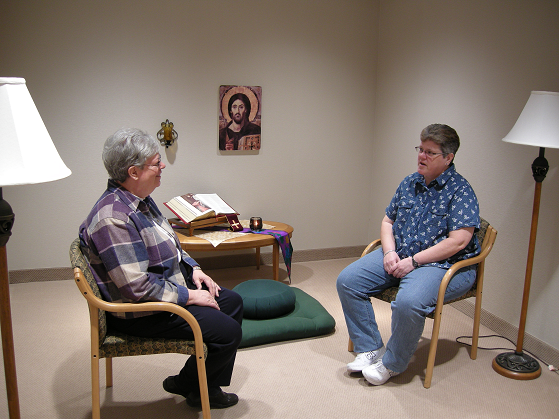 Sr. Sharon Ann Haas is one of several sisters who are trained spiritual directors.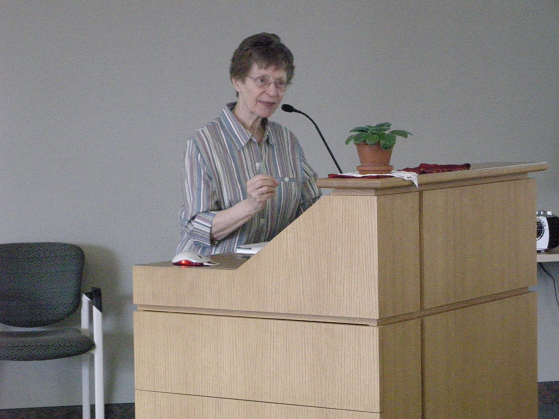 Sr. Jeanne Ranek is the director of the Peace Center, the retreat ministry of Sacred Heart Monastery.

Vocations — Join us!
Find out what it takes to be ONE HEART in loving Jesus, your Sisters, and the world.