Greetings,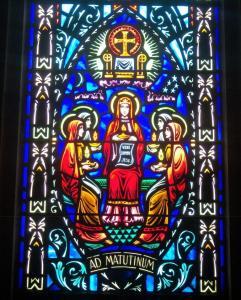 Please pray for us as we begin our Monastic Chapter this week!  We ask your patience as we will be in meetings and not available beginning Monday, July 26th through Thursday, July 29th. 
We also ask for your prayers as all of our sisters, from prioress to newly professed, travel home to discuss the "important business [that] has to be done in the monastery" (RB chapter 3). The Rule of Benedict describes the importance of gathering the all the sisters for council, this is reflected in our Monastic Chapter. As we discern the needs of our monastic community, we strive to see Christ present in each other. 
From the Rule of Benedict:
Whenever any important business has to be done in the monastery, let the Abbot call together the whole community and state the matter to be acted upon. Then, having heard the brethren's advice, let him turn the matter over in his own mind and do what he shall judge to be most expedient. The reason we have said that all should be called for counsel is that the Lord often reveals to the younger what is best. 

Let the brethren give their advice with all the deference required by humility, and not presume stubbornly to defend their opinions; but let the decision rather depend on the Abbot's judgment, and all submit to whatever he shall decide for their welfare.  However, just as it is proper for the disciples to obey their master, so also it is his function to dispose all things with prudence and justice.
(Rule of Benedict 3)
However, it isn't all work and meetings.  All throughout the week, we visit with our sisters: catching up on news, sharing joys and sorrows, taking walks and playing favorite games. We will also take time to celebrate. One evening is set aside to honor Sisters Madonna and Eileen, our Diamond Jubilarians of 75 and 70 years as professed sisters. They will renew their profession of vows during a Celebration of the Eucharist, then we will continue the evening with a joyful meal together.
Transformation
This Chapter is also the beginning of well, a new chapter.  We are beginning a deep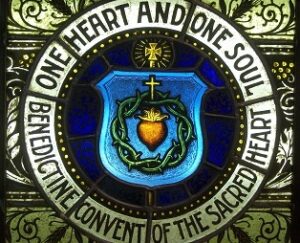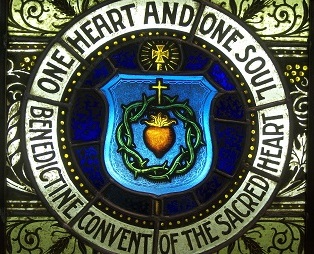 review of our monastic life: our history and mission, our care for creation and coworkers, our life of community and prayer.  This extended review and discussion of these bedrocks of our tradition will help us deepen our Benedictine life as we move forward into the future.  Choosing hope and new life as a community, living Benedict's good zeal "for as we advance in the religious life and in faith, our hearts expand and we run the way of God's commandments with unspeakable sweetness of love. Thus, never departing from His school, but persevering in the monastery according to His teaching" (RB Prologue).  We are joyful as we take this time to grow in our life together and our continued ministry to you and all God's people as we "hasten to the heavenly homeland" (RB 73).
…So there is a good zeal which separates from vices and leads to God and to life everlasting. This zeal, therefore, the sisters should practice with the most fervent love. Thus they should anticipate one another in honor…prefer nothing whatever to Christ. And may He bring us all together to life everlasting! (Rule of Benedict 72)
Blessings to you,