Online Lectio Divina – Praying together with Scripture
  Friday Mornings,  10:00 – 10:45 a.m., Central time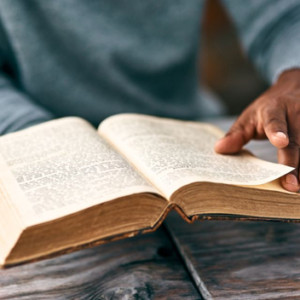 Meet online for lectio divina, a time for praying with the Gospel of the following Sunday.  Our next scheduled gatherings are on Fridays,  January 21, 28, Febuary 4, 11, 18, and 25.  All Christians are welcome to these gatherings, led by S. Penny Bingham OSB.
Lectio Divina means "sacred reading."  It is a way of praying with Scripture, listening to God's Word.  Lectio is part of our early Christian heritage, helping us to encounter God in His living word.  In our online lectio divina we read a Scripture passage several times.  Short times of silence between the readings allow God's Word to soak into us, to speak to us.  Lectio invites us to pray Scripture, rather than study it, as we listen for God's voice  We open our hearts so that God's Word can touch us and guide our living as we pray with Scripture.  In our online lectio there is time to share from our reflection with other participants, if we choose. 
How to Join
You will need a computer, smartphone, or telephone; a Bible is optional.  We will use Google Meet; shortly before our meeting time, S. Penny will send you an email with the link needed to connect by computer or smartphone (with camera and mic) or by phone (audio only).      
To register at any time, contact Sister Penny:  pbingham@yanktonbenedictines.org / 605-668-6023.
Your email address will be needed when you register.
You may join the group at any time; the group will continue as long as there is interest.  Note that it does not meet every Friday because of program conflicts.