Being Benedictine means that we are gifted with a 1500 history of Gospel living. Therefore, as monastics, our days are centered around the our efforts to pray the Liturgy of the Hours with beauty and attentiveness and to love and serve one another in community. Our Scriptural model for our monastic life together is Acts 4 :32, "The community of believers was of one heart and mind, and no one claimed that any of his possessions was his own, but they had everything in common."
Benedictines are monastics who live under the Rule of St. Benedictand their prioress. Our motto is Ora et Labora, Pray and Work. As monastics, our charism and ministry (See Our Charism, Mission, and Core Values) are rooted in the time and place in which we live, which makes each Benedictine monastery a little different from another.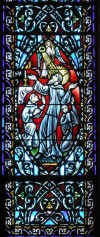 S. Marielle Frigge's thoughts on being a Benedictine.
Being a Benedictine is, in many ways, a very ordinary life, lived in community by ordinary people who try to live by certain core elements of the gospel. Benedictine life is nothing very flashy or "important" by cultural standards, but it becomes important when lived, as St. Benedict says, "so that in all things God may be glorified." It is often said that it is "a balanced life"; think of it as being in a continual process of balancing, like riding a bike. Balancing a bicycle seems counter-intuitive: turn in the direction of the fall. But our life is like that: when community living seems difficult, turn toward the community for strength; when prayer seems dry and empty, turn toward the dry, empty desert where God waits; when a particular task seems unbearable, turn it into work done for the love of Christ, "which comes before all else."
Benedictine History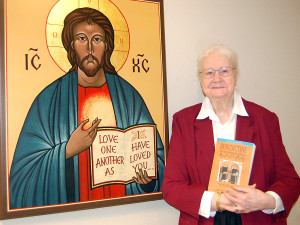 Passionate author who has written extensively about S. Benedict, S. Ann Kessler has published "Benedictine Men and Women of Courage: Roots and History." She continues to share Benedictine history through a blog on http://www.benedictinehistory.com/
Vocations — Join us!
Find out what it takes to be ONE HEART in loving Jesus, your Sisters, and the world.