Greetings,
As you begin planning your Easter celebrations, remember to set aside time for personal prayer and worship with the Church.
All are welcome to join us in our Liturgy of the Hours, Masses, and prayers during the celebration of the Paschal Triduum!
Please note for Easter Monday the Celebration of the Eucharist is at 9:00 a.m. not p.m.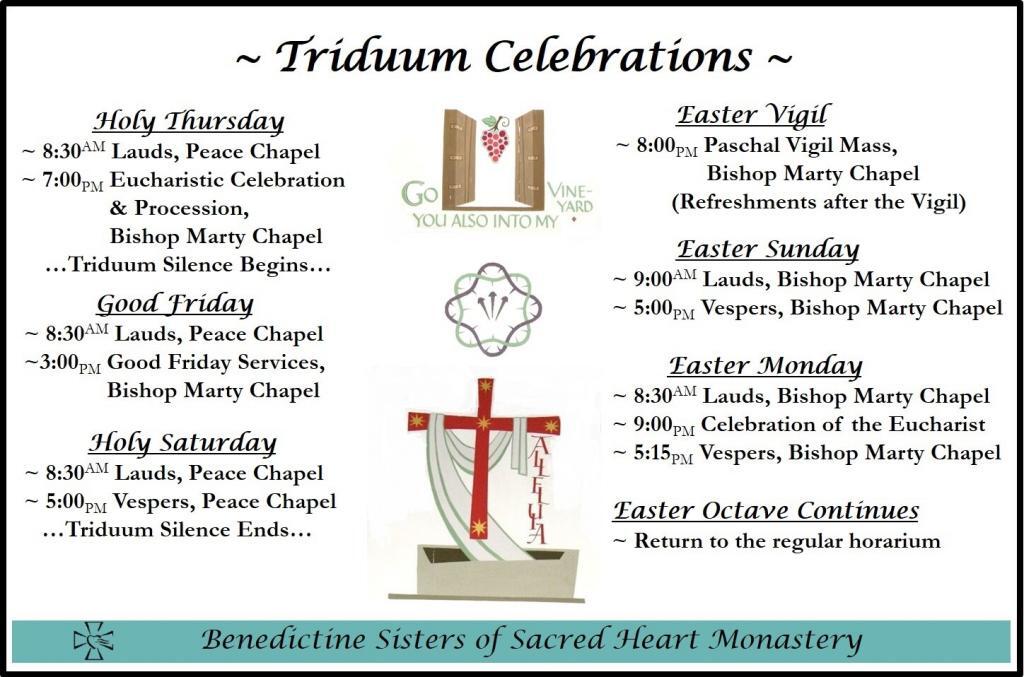 Blessings to you,