Doors to Perpetual Monastic Profession
Perpetual Profession
"See how the Lord in His love shows us the way of life."
From the Prologue of the Rule of St. Benedict.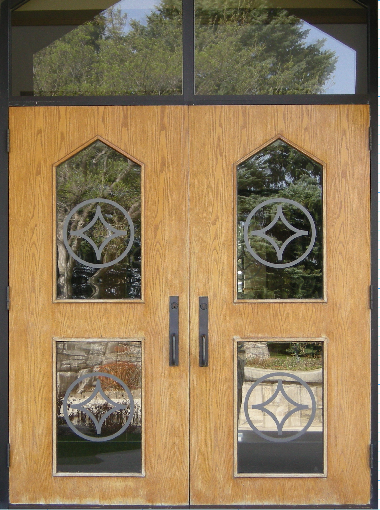 Front Door to our home — Sacred Heart Monastery
Perpetual Profession is lifelong commitment to faithfulness to the journey of seeking God and gospel living in this community through the promises of stability, conversion of life and obedience.
What is a Monastic Profession ceremony like? Watch  S. Barbara Kowalkowski's Profession ceremony (best if viewed in full screen):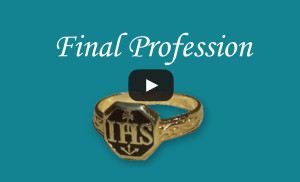 S. Marietta Kerkvliet of Sacred Heart Monastery shares what one can expect moving forward in their vocation and given responsibilities. An ongoing life long commitment.
Vocations — Join us!
Find out what it takes to be ONE HEART in loving Jesus, your Sisters, and the world.