Retreat Opportunities at Sacred Heart Monastery
Retreat Opportunities
There are two avenues for retreats at Sacred Heart Monastery: the Benedictine Peace Center for quiet reflection and the Praying in Color encounters for young and young at heart. Both are opportunities to slow down and become mindful of the many ways God is speaking to you. We want to share God's gifts to us, so we invite you to experience prayer with the monastic community and enjoy the beauty around us. Christians of all denominations are welcome to take part in these programs/experiences.
Directions to Sacred Heart Monastery.
Benedictine Peace Center Retreats:
Come apart and rest awhile . .
The Peace Center is an 8 bedroom retreat center where you may schedule individual private or directed retreats, or schedule a retreat for your small group. The atmosphere of silence is a blessing for adults who need a special place to "come apart and rest awhile" in the love of the Lord. Half or one-day retreats are also offered throughout the year. Click here to learn about the accommodations and programs available through the Peace Center.
Reserve space or inquire via e-mail at benedictinepeacectr@mtmc.edu or call (605) 668-6292.
Find us on Facebook. "Like" us and read posts about upcoming opportunities and events.
 Praying in Color Retreats
Praying in Color Retreats is an outre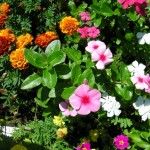 ach ministry of a team of Sisters that ministers to the needs of young people of grade and high school age, to the parents and teachers who work with them, and to the young at heart of all ages. Confirmation classes can make their retreat at the monastery, and your elementary school students can have an enriching experience by visiting the monastery for a
Praying in Color Retreat.
Click here to explore some creative spiritual experiences.
To discuss the retreat needs for your group, contact kcourtney@mtmc.edu.
Vocations — Join us!
Find out what it takes to be ONE HEART in loving Jesus, your Sisters, and the world.