Praying In Color Adults
A retreat is a time to step back, to be still and to nurture our relationship with God.
All of the adult retreats are three hours in length. Usually the retreats are on weekends to accommodate work schedules or during the day.
Advent: Finding Emmanuel Within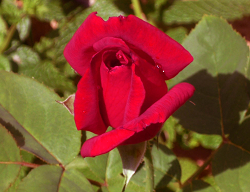 Using the Sunday gospels of Advent, we will reflect how our mentors, Isaiah, Mary and John Baptist sought to prepare their hearts for the birth of Emmanuel within.
How can I simplify my Christmas preparation in order to focus more on Christ being born in me?
What family practices could I encourage to make Christmas a more peace and prayer filled experience?
Lent: Gardening Time for the Soul
We often think of Lent as a very long 40 days. Lent can be a time for a growing within.
Lent is springtime for the spirit. It is a time to plant the seed of God's Word in my soul-garden. We live in a rural area and are dependent on the forces of sun, rain, and good soil.
How do I nurture God's Word within my soul?
What are the forces around me that help that nourishment?
How do I keep that Word of God growing in me everyday, even when the sun does not shine?
Sabbath: Making Soul Time
God has planted in us a natural longing for rest, rhythm, and renewal. It offers the gift of balance. In Sabbath time we are valued for not what we do but simply because we are alive.
How do you balance work and time for yourself?
Do you find value in leisure?
What brings you life and enjoyment?
Finding God in Our Everyday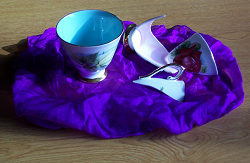 God surprises us each day with His gifts in nature! The retreat invites you to grow in your friendship with God by engaging the sights, sounds, smells and tastes of life around you. Simple ways of praying will be explained.
Cup of Life
All kinds of cups sit in your kitchen cupboards, hang on pegs by your coffeemaker or tea kettle and are in stores in which you shop. Even if you are not a coffee or a tea drinker, you probably have a favorite cup that has a special meaning for you.
Bring your favorite cup with you to this retreat.
You will examine how an ordinary cup used every day can draw you closer to God.
Is your cup empty?
Is your cup too full or maybe overflowing?
Is it cluttered with…
Is it broken?
For more information or to schedule a retreat visit our contact information page.
Vocations — Join us!
Find out what it takes to be ONE HEART in loving Jesus, your Sisters, and the world.