About the Praying In Color Staff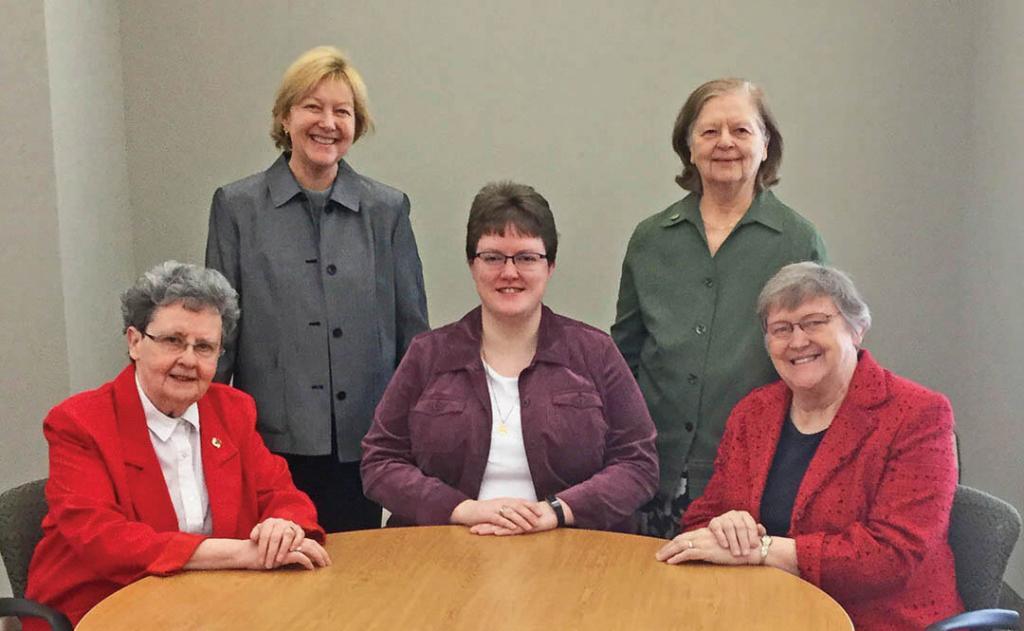 Praying In Color Staff
The Confirmation Team: (from left to right) 
S. Kathleen Courtney, Postulant Theresa McGinn, S. Peggy Venteicher, S. Anna Dangel, and S. Marietta Kerkvliet.
Sister Kathleen Courtney OSB
BA Mount Marty College in education
MA Northern Illinois University in DeKalb in art education
MA Oakland University, Oakland, CA in spirituality
Veteran teacher of elementary and college levels, retreat work, stained glass creator for monastery and enjoys tending her courtyard rose garden
Sister Anna Dangel OSB
BA Mount Marty College in education
MA Graduate Theological Union, School of Applied Theology, Berkeley, CA
Veteran teacher, tour guide for monastery, curator of Peace Museum, monastery display case coordinator
Postulant Theresa McGinn
Former second and third grade teacher in a Montessori school in Florida.
Veteran teacher, formation classes, and Gift Shop staff for Sacred Heart Monastery
Sister Marietta Kerkvliet OSB
BA Mount Marty College in Elementary Education
Master in Religious Education for the University of St. Thomas in Houston
Veteran teacher, religious educator and pastoral minister, certified Spiritual Director, past Vocation Director and current Liturgist and Postulant Director at Sacred Heart Monastery
Sister Peggy Venteicher
BSN Mount Marty College, 2001
Experienced nurse and experienced mentor to young people
Vocations — Join us!
Find out what it takes to be ONE HEART in loving Jesus, your Sisters, and the world.