Praying In Color: Stained Glass Retreat
Praying/Playing with Stained Glass
A retreat is a time to step back, to be still and to nurture our relationship with God.
Stained Glass Retreat:
This retreat is held at Sacred Heart Monastery.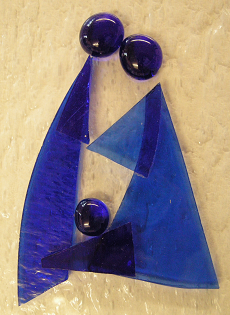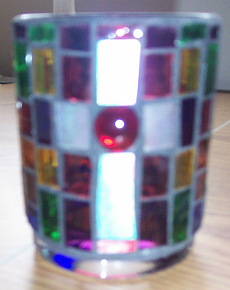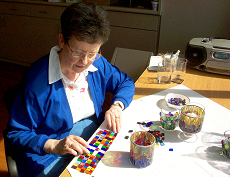 Gather six people you enjoy being with and spend the day (9:00 a.m. – 3:00 p.m.) designing, creating and gluing stained glass mosaics (chimes and votive lights). To begin the day there will be time for quiet reflection with the beautiful stained glass windows of the monastery chapel
The cost of the retreat is $30 each, which includes all materials and lunch in the monastery dining room.
For more information or to schedule a retreat visit our contact information page.
Vocations — Join us!
Find out what it takes to be ONE HEART in loving Jesus, your Sisters, and the world.