Praying In Color
Praying in Color Retreats is an outreach ministry of a team of Sisters that ministers to the needs of young people of grade and high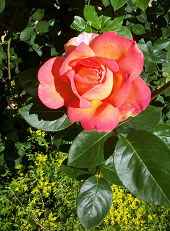 school age, to the parents and teachers who work with them, and to the young at heart of all ages. Confirmation classes can make their re-treat at the monastery, and your elementary school students can have an enriching experience by visiting the monastery for a Praying in Color Retreat. Click here to explore some creative spiritual experiences.
Come, visit the monastery and experience the presence of God through color, taste, sound, and craft. Let your crea-tive juices flow. A team of Sisters will guide you in prayer, reflection and ritual. We offer you the opportunity to visit the monastery chapel and experience peace and quiet in this beautiful space.
A retreat is a time to step back, to be still and to nurture our relationship with God. We offer the following retreats:
For Adults:
Advent: Finding Emmanuel Within
Lent: Gardening Time for the Soul
Four Basic Life Questions
Sabbath: Making Soul Time
Cup of Life
For Children:
Praying in Color
Advent: Come Lord Jesus
Lent: Journey with Jesus
For Confirmation:
Praying and Playing in Stained Glass
Vocations — Join us!
Find out what it takes to be ONE HEART in loving Jesus, your Sisters, and the world.