Discernment Doors for Serious Seekers
Serious Seeker
Seek the Lord where He may be found.
From the Prologue of the Rule of St. Benedict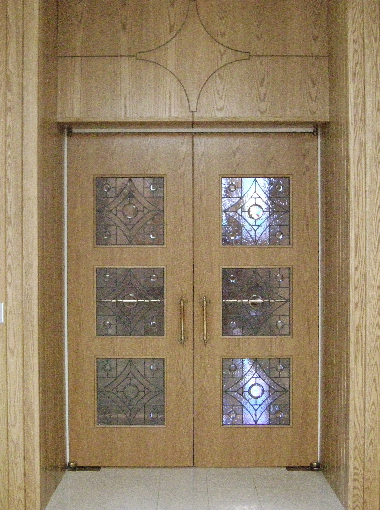 Serious Seeker
Inside door from the gathering space leading to the chapel. A woman spends time with our Benedictine community experiencing our way of life for weekends, weeks, or months during the course of a year. The seeker will come visit the monastery, for a weekend retreat, for a monastic experience, be part of the Residential Volunteer Program at the monastery or whatever Events and Opportunities help her discernment. As she continues listening in prayer and in spiritual direction, she may, in dialogue with the vocation director, begin the application process. In this time of inquiry, the discernment process is always mutual: the woman and the community together decide if this is the right fit for her.
NEXT: If you feel attracted to religious life, find more information on the next pages and or see below. 
Discernment Retreat Opportunities! Click here for a brochure.
S. Marietta Kerkvliet of Sacred Heart Monastery shares what some of the activities are when one comes for a weekend retreat or monastic experience.
Vocations — Join us!
Find out what it takes to be ONE HEART in loving Jesus, your Sisters, and the world.