Year of Consecrated Life ~ Sister Ann
Greetings,
As we continue in this Year of Consecrated Life, we will be hearing from our sisters.  They've been invited to share about our Benedictine life.  Sister Ann shares that sometimes the Benedictine Call to Consecrated Life is quite unexpected…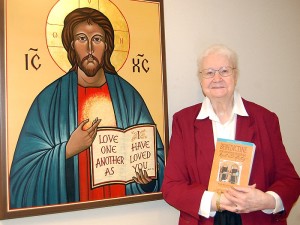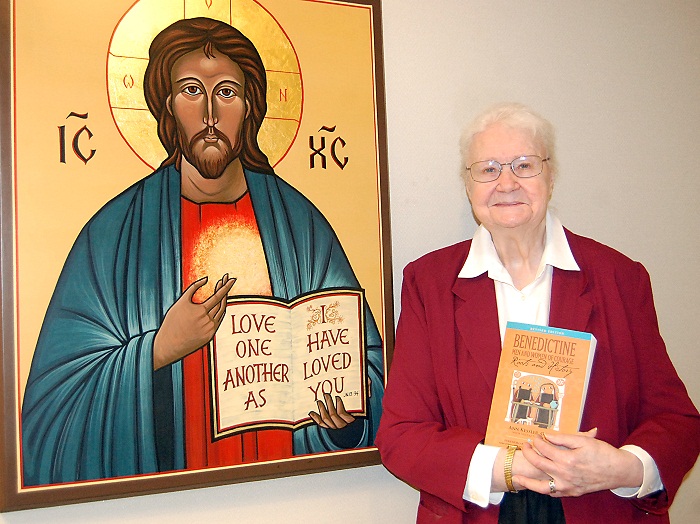 My story is probably unique in that I joined the Benedictines to prove that I didn't have a vocation, that God wasn't calling me, and that I would leave the community as soon as God and the sisters were satisfied that I wasn't cut out to be a nun.

At the time I joined, I was sure that convent life was not for me.  It seems, however, that God had other plans.   Some of my former teachers, especially Sister Celestine Comeau, who taught me in 4th, 5th, and 7th grades,  kept counseling me–insisting that she saw the nun in me– even after I had graduated from eight years of elementary school where all my eight teachers had been Yankton Benedictine nuns.

She shared that feeling with  Mother Jerome Schmitt who, when she visited the Sisters teaching in Aberdeen, then called on me to visit briefly with her while I was in high school—always encouraging me to consider life as a Benedictine.  She had been told, it seems, that I was also very interested in going to college to qualify for teacher certificate.

We talked, and I kept postponing a decision.  When I graduated from high school in 1945 and had been offered a scholarship to a Minnesota Catholic college, I knew I had to try out life at the monastery, even if briefly—just to prove to others and myself that I didn't belong.  That was seventy years ago and I'm still here.  God and they knew better I guess.  I know today that the choice was the right one for me.  I have no regrets that I made the choice to remain.

The community and the daily prayer and Mass schedule, I can't picture my life being so fulfilling elsewhere.  Plus, I did get that college education (and more) and spent over years teaching, the last forty at Mount Marty College.
Blessings to you,
Return to "One Heart and One Soul"