Saturday, December 3, 2022, 9:30 to 11:30 a.m. CST
How does one cling to hope in desert times?
The desert experience is part of life, but encounters with suffering, with loss, with powerlessness in the face of evil can cause us to lose hope.
The Advent season is a restorative time.  It is a season for discovering fresh hope in the liturgical texts and in the consoling reassurance God has already made good on the promise of redemption.
In this short online retreat, we will reflect prayerfully on the text from Isaiah, "…the desert will bloom."  The retreat includes times of prayer and three brief reflective talks each followed by dialogue in breakout groups.
Join for this time of renewal.
 Cost of the Retreat is $30. The Registration Deadline is December 1st at noon.
A link will be shared with you after registration. This is an online retreat.
You will be asked to mute your microphones and enter into the stillness.
For more information about future programs, contact the Benedictine Peace Center staff at benedictinepeacectr@yanktonbenedictines.org. 
Saturday, February 18, 2023, 9:30 – 11:30
For the 2022 retreat, 56 people gathered over Zoom to explore their call to inner freedom, and how their Lenten disciplines can enable them to follow Christ more closely.  Sisters Penny Bingham and Jeanne Ranek inspired the group with their presentations, with Sisters Doris Oberembt and Mary Jo Polak leading prayer and providing technical support. 
In addition to the desert experience in Scripture, we looked at the current examples of St. Teresa of Calcutta, Nelson Mandela, Dorothy Day, and Thomas Merton. The spiritual writings of St. John of the Cross mapped a pathway on this journey. This retreat invited each of us to embrace our call to inner freedom.  
Our retreats are usually held on a Saturday morning and include times of prayer and short presentations.  Dialogue in breakout groups is an integral part of this experience.   
More information about the 2022 Lenten retreat content is in this brochure.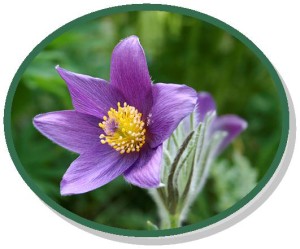 Holy Thursday, April 6 to Easter Sunday, April 9, 2023
Come, enter the silence and experience the rich liturgies of this Triduum Retreat with the monastic community at Sacred Heart Monastery in Yankton, South Dakota. The Benedictine Sisters invite you to pray with them during the liturgies of the "Three days" commemorating the Paschal Mystery of Jesus' passion, death, and resurrection. This Holy Week retreat begins at 4:00 p.m. on April 9, Holy Thursday, and ends with a festive noon dinner on Easter Sunday. The Benedictine Peace Center staff will welcome you to this time of silence.
We are currently accepting fully vaccinated and boosted residential retreatants at the Benedictine Peace Center.  Should there be an increase in COVID rates in our area, please know that we may need to add restrictions and protocols.
 Personal silent retreats may be arranged at another time that better fits your schedule.
For more information, download a brochure or flyer. The cost of the retreat is $275. To pay, you may bring a check when you come, mail a check in advance to the Benedictine Peace Center, 1005 W. 8th St., Yankton, SD 57078, or pay by credit card using this link:  www.yanktonbenedictines.org/retreat-center-payment/.  
To make reservations, use the form below, contact us at benedictinepeacectr@yanktonbenedictines.org, or call (605) 668-6292.  Please register by April 1.  Space is limited.