Spiritual Direction at the Benedictine Peace Center
Looking for a Spiritual Director?
A spiritual director is an experienced companion-guide with whom you can share your experience of God on a regular basis. The spiritual director listens prayerfully, raises questions and gently supports another person who is seeking God.  Spiritual direction helps one focus and intensify their journey with God.
The spiritual director and directee meet regularly — usually on a monthly basis for one hour.
During this time of social distancing, online spiritual direction is an viable option.  We are now open again for in-person spiritual direction.   We ask that you be willing to mask and/or observe social distancing.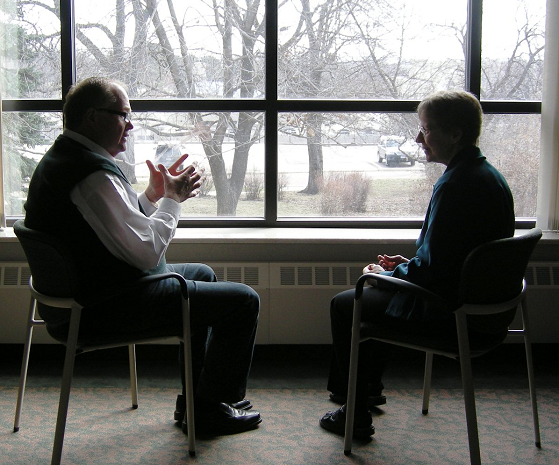 To learn more about the opportunities for spiritual direction at the Benedictine Peace Center, download our Spiritual Direction Brochure.
To begin your journey with a spiritual director, contact us at benedictinepeacectr@yanktonbenedictines.org, or call (605) 668-6292 to arrange for an initial meeting and inquire about an appropriate offering.  We now are offering your the convenience of using PayPal to make your offering.  The Peace Center staff are available, or will arrange for another Sister who is a trained spiritual director.
Find us on Facebook. "Like" us and read posts about upcoming opportunities and events.
Vocations — Join us!
Find out what it takes to be ONE HEART in loving Jesus, your Sisters, and the world.