Spiritual Enrichment Program
Spiritual Enrichment Program – 2020-2021
Every year — new topics on spiritual practices — Check back for all 2021!
We will meet online as long as COVID 19 restrictions are in place.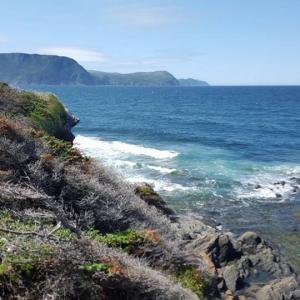 This one-year Spiritual Enrichment Program is open to men and women who desire to deepen their relationship with God.   Program participants gather at the Benedictine Peace Center eight times from September through May.  In addition, each person will enjoy a three-day silent retreat scheduled at your convenience.
Each program year will address new topics of interest to women and men on the spiritual journey.  Sessions seek to bring a theological and spiritual perspective to a faith journey within the Christian tradition.   Previous participants may opt to continue and new participants may begin each September.
The Monthly Gathering
The monthly two-hour gathering will include prayer and reflective dialogue with staff and other program participants on the focus topic for the month.  The meetings are held from 9:30—11:30 a.m. on Saturday mornings.  The sessions are led by  Benedictine Peace Center staff with expertise in a particular topic. 
This year we will focus on the spiritual life, silence and solitude, mentoring younger generations, aging well, fruitful use of anger, the importance of work and vocation, the meaning of life and death – subjects of Parker Palmer's book, On the Brink of Everything.
The book and the honest discussions have been great, as have been the teaching/facilitating.  I appreciate having a place like yours in our region, that recognizes the importance of the inner life.  Please keep doing what you're doing, and being so open to people of other faith traditions.
Mark Volkers, Iowa
2018-2019 Program Participant
The Silent Retreat
The three-day silent personal retreat experience at the Benedictine Peace Center is included in the program cost.  You may schedule your retreat at a convenient time for you on a space-available basis.  Two meetings with a spiritual director during your retreat are optional.
When will we meet?
Dates for the Spiritual Enrichment Program gatherings
for 2020-2021 are the following Saturdays:
September 12, 2020

October 10, 2020

November 14, 2020

December 12, 2020

February 13, 2021

March 13, 2021

April 10, 2021

May 8, 2021
Click to download the 2020-2021 program brochure or a flyer to share with your friends.   Check back in the spring for news on the 2021-2022 program. 
For more information on the 2020-2021 program, contact the Benedictine Peace Center at 605-668-6292, or benedictinepeacectr@yanktonbenedictines.org.
Directions to the Benedictine Peace Center at Sacred Heart Monastery.
Vocations — Join us!
Find out what it takes to be ONE HEART in loving Jesus, your Sisters, and the world.